EDUCATION
Rule 114 Qualified Neutral Mediator, 2017
Bachelor of Arts in English Degree received from Johns Hopkins University, Phi Beta Kappa, 1998-2002
Juris Doctor received from the University of Minnesota Law School, 2002-2005
ADMISSIONS & AWARDS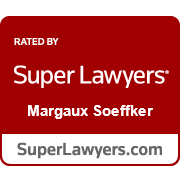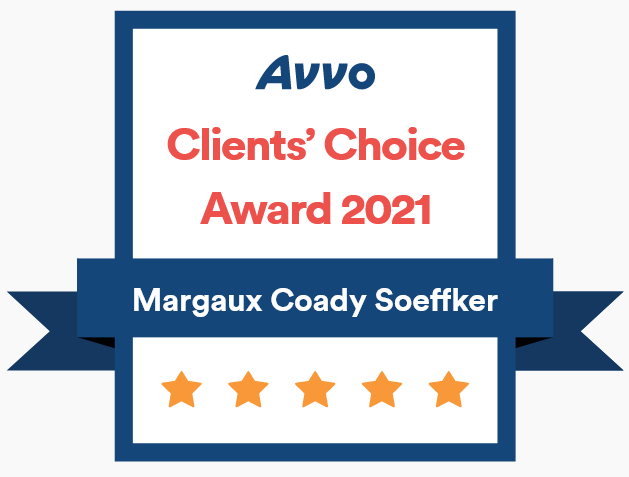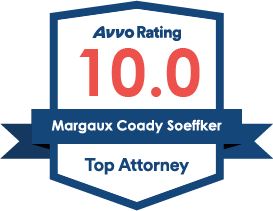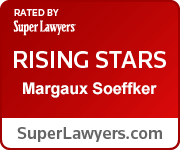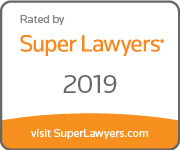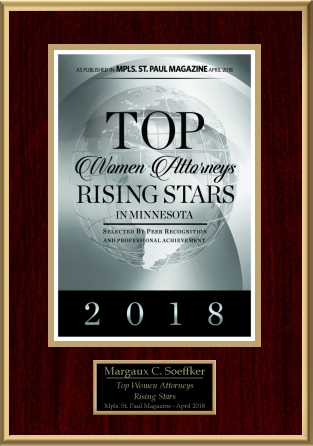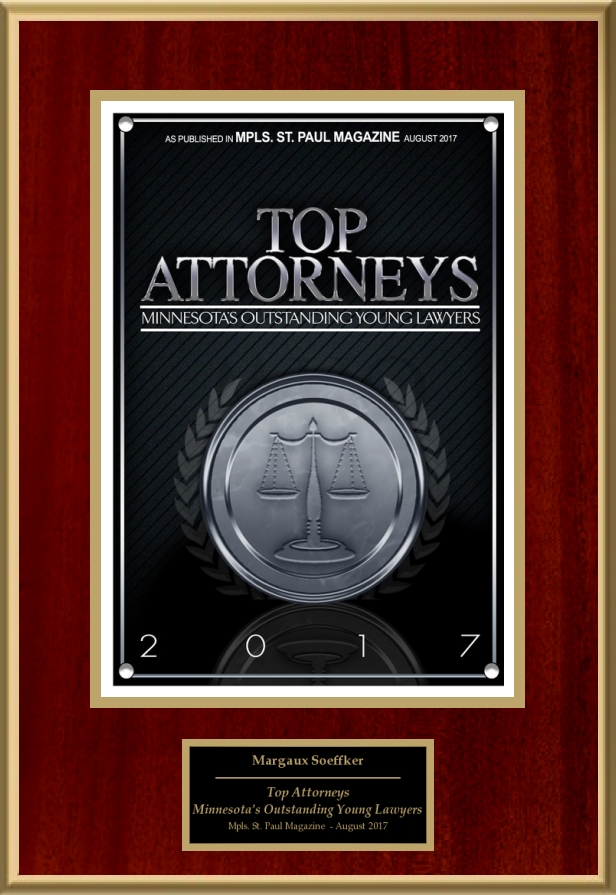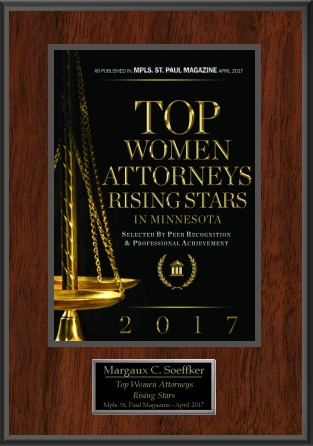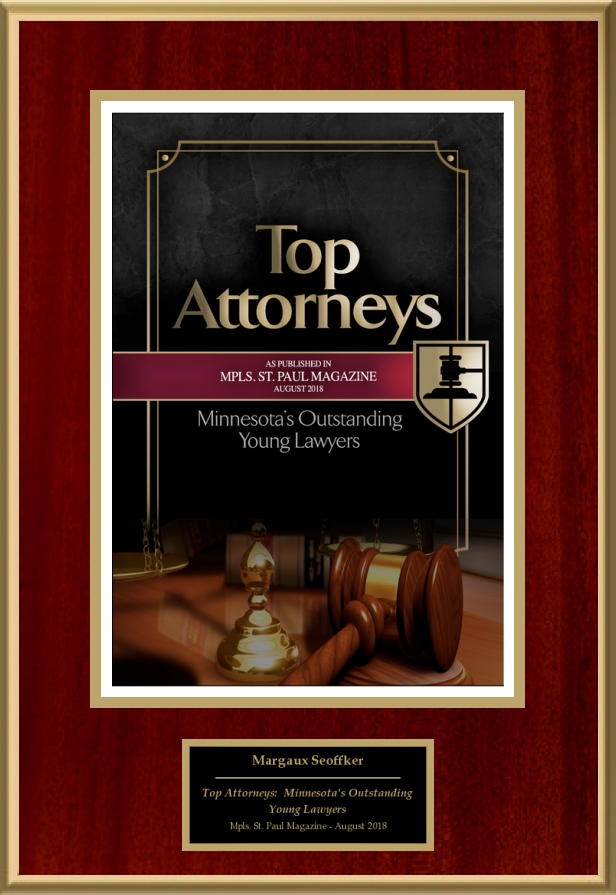 Margaux C. Soeffker, Esq.
Principal Attorney
CONTACT INFORMATION

V-Card
11210 86th Ave. N, Maple Grove, MN 55369
Experience
: 15 Years, Licensed Since: 2006
Super Lawyer®
: 2022 - 2023
Minnesota Super Lawyer® Rising Stars
: 2012 - 2020
Top Women Attorney in MN Super Lawyer® Rising Stars
: 2013-2020
Practice Areas
: Family Law
Languages Spoken
: English, Spanish
After 9 years as a Rising Star, Margaux has been recognized as a Super Lawyer in 2022 and 2023. Top lawyers in the State of Minnesota are selected as "Super Lawyers"® based on peer recognition and professional achievement.
Margaux Soeffker (pronounced Seff-ker) is a successful, well-recognized Minnesota family law attorney with over 15 years of experience representing the unique needs of each individual Client. Margaux is a highly trained, intelligent, and most importantly a "tenacious legal advocate" for her Clients.
Margaux is rated "superb with a 10.0 rating" by
Avvo.com
(Avvo is a well-recognized lawyer rating agency).

Background and Education

Margaux has numerous client testimonials as to the quality of her work and client satisfaction. She has consistently received accolades and referrals from her clients about their satisfaction with her service and their legal outcomes. Margaux has received many awards and recognition for her professional achievements.
Margaux is a 2005 graduate of the University of Minnesota Law School and has a 2002 Bachelor of Arts degree in English with Phi Beta Kappa honors from Johns Hopkins University.
Prior to starting Margaux C. Soeffker, LLC, Margaux practiced family law at Terzich & Ort, LLP from 2013-2018. Margaux also has experience practicing family and juvenile law with one of the largest family-law-only firms in Minneapolis as well as another suburban family law firm. In addition to her private practice experience, Margaux clerked in criminal court for Judges Susan Burke, Toddrick Barnette, and Joseph Klein in Hennepin County District Court. Margaux is a strong advocate for her clients. She strives to facilitate the best possible outcomes for her clients and their children, whether that involves negotiating a settlement or taking matters to court.
By way of background, Margaux grew up in Westport, CT. After attending college in Baltimore, MD, Margaux moved to Minneapolis to attend Law School and never left. She now resides in Plymouth with her husband, son, daughter and mini dachshund. Margaux's mother is originally from Madrid, Spain, therefore Margaux was raised bilingual and is fluent in Spanish.
Margaux sought out hands on experience in law school to help prepare for the real-world practice of law. She was a certified student attorney with the Bankruptcy Clinic; she prepared an appellate brief and did oral arguments for the Civil Rights Moot Court; she received a grant from the Women's Law Student Association to serve as a summer legal Fellow in the family law group for Connecticut Legal Services (akin to Legal Aid); and she studied International Law in Madrid during the Summer of 2003. After her summer clerkship in family law, Margaux determined that her skillset was a good fit for family law matters.
Since moving to Minnesota in 2002, Margaux has interviewed prospective students applying for admission to Johns Hopkins for the Twin Cities area. In 2016-2017 Margaux served on the JHU class of '02 Reunion Committee. In 2004-2005 Margaux served on the U of M Law School class of '05 Reunion committee.
Family Law as a Passion
It was in law school when Margaux first identified that she wanted to do some form of law that would not limit her to being in the office day in and day out. She realized there was a choice to make between "transactional law or litigation," and ultimately chose family law as her desired area of practice. Margaux first recognized her interest in family law issues when she took the Domestic Relations course taught by Professor Judith Younger at the University of Minnesota Law School.
When asked what she likes most about practicing family law, Margaux responds that it is how multi-dimensional family law cases are involving real estate, tax, estate planning, mental health, chemical dependency, valuation of assets, cash flow analysis among a variety of other issues. She also enjoys helping clients identify their needs and works towards their objectives in each matter.
Margaux enjoys helping people navigate through family law matters amid conflict, financial and emotional distress. She finds it rewarding to see the relief clients feel when they have the knowledge and confidence to get through one of the most difficult challenges many people confront. One client referred to Margaux as her "warrior!" Again, Margaux is a tireless advocate for her clients. She offers an intelligent, respectful, and practical approach to family law issues and is a perseverant problem-solver and tenacious advocate for her clients.
Outside Commitment to her Field of Family Law
In 2013, Margaux was appointed by the President of Minnesota Women Lawyers (MWL) to be one of two representatives on the Minnesota State Bar Association Assembly (MSBA) and served as a Bar liaison on behalf of MWL through June of 2017. Margaux also served on the Judiciary sub-committee of the MSBA Assembly.
Margaux is an active member of the Hennepin County Bar Association Family Law Section and the Cooperative Practice Network. In recent years, she has also served as Co-Chair of the Mentor Section of Minnesota Women Lawyers where she also played an active role as a mentor for law students. She has volunteered with the Volunteer Lawyers Network and the Children's Law Center. In 2014 Margaux began volunteering as a Pro Bono attorney with Tubman's Safety Project, representing victims of domestic violence.
In 2015 Margaux joined the Family Court Enhancement Project Committee. The overarching goals of the committee are to review current practices, make practice recommendations, identify training needs and determine how to better account for domestic violence in family court cases that come through alternative dispute resolution processes.
In March & April of 2017 Margaux successfully completed the 40-hour Family Mediation training and is now a Rule 114 Qualified Neutral. Margaux has also completed Early Neutral Evaluation training for (SENE/FENEs).
From September 2016 through September 2017 Margaux served as a sponsor for Rediscovering U, an organization that provides education and support to women approaching, experiencing or moving forward from divorce. Margaux presented to the group regarding common divorce "myths & misconceptions."
Membership in Industry Groups:
Johns Hopkins, 20-year college reunion committee for 2022
Active in a solo/small firm family law consult group, established to support one another through the pandemic
Cooperative Practice Network
Family Court Enhancement Project Committee
Family Law League
Hennepin County Bar Association
Minnesota Women Lawyers
Representative On Behalf Of MWL To MSBA Assembly 2013-2017
Tubman Pro Bono Safety Project
RECOGNITION
Top 40 Under 40 Family lawyers in the State of Minnesota for 2018 by the American Society of Legal Advocates (ASLA). ASLA is an invitation-only legal organization comprised of the nation's most skilled lawyers. Lawyers selected combine stellar legal credentials with proven commitment to community engagement, leadership, and the highest professional standards.
Women's Law Student Association Grant recipient, 2004
University of Minnesota Law School Dean's List 2004-2005
Phi Beta Kappa Honor Society Johns Hopkins University, 2002
MN Rule 114 Qualified Neutral, 2017
Professional Associations and Memberships
Minnesota Women's Lawyers, Member, 2004 – Present
Member Family Court Enhancement Project since 2014
Minnesota Women's Lawyers, Former Attorney Mentor Sect. Co-Chair, 2009- 2010
Rediscovering U Educating Women on Divorce September 2016 – Present
Minnesota Women's Lawyers, one of two representatives on behalf of MWL to the MSBA Assembly, 2013 – Present
Minnesota State Bar Association, Member, 2005 – Present
Hennepin County Bar Association, Member, 2005 – Present
Big Brothers, Big Sisters Minnesota, 2006 – 2016
Scleroderma Foundation, MN Chapter, Board Member, 2009 – 2010
Personal
Yoga, Audible, Wine aficionado, espresso lover, soccer Mom, spoiling her dog (mini dachshund Kaiser)